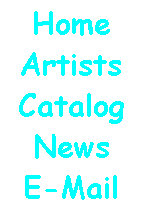 Alysha Antonino The Scotts Valley, California native has worked with legendary producer/songwriter JUD FRIEDMAN of 4 Entertainment (credits include songs recorded by Ray Charles, Barbara Streisand, Kenny Loggins, Rod Stewart, Gladys Knight, Whitney Houston, Chaka Khan and many more). With a voice of thunderous power, soul and feeling, along with her own style, it is inevitable that major success is within an arms reach. This Diva can sing!
Much credit has to be given to her family: parents Robert & Christina and uncle Giovan who have done all they can to exploit and shape her talent from the beginning. "They all are an exceptional team working together. Many young children with this kind of talent go unrecognized by family members when they are young and therefore may not realize their full potential and gain confidence in themselves to really let loose with what they're born with. I believe Alysha was born to sing and her family knew it - right from the beginning and they took heed to that and have produced and managed her with authority and the right stuff." quotes Chuck Bondi, engineer at Box On Wheels Recording, who recorded her demo of the Celine Dion song "Love Is On The Way" for the Tonos.com contest in February, 2000. We were stoked when she won, out of hundreds of contestants Alysha won! It's no surprise... Alysha is pictured above at age 12 during the making of that winning performance.
From there, she met with David Foster, Carole Bayer Sager, and Kenneth "Babyface" Edmonds from Tonos and her career started to take off. Out of that winning, Darren Higman from Atlantic Records heard her and she ended up in a New Jersey studio singing the lead vocal on "Dreams" for the POKEMON 2000 soundtrack CD, produced by Rodney Jerkins (Michael Jackson, Britney Spears, Whitney Houston). WOW!
After much attention in the industry, Alysha is on her way to what we hope is the next big lifelong star in the music business. Good luck ALYSHA! We love you!
Watch for her as a rising star...